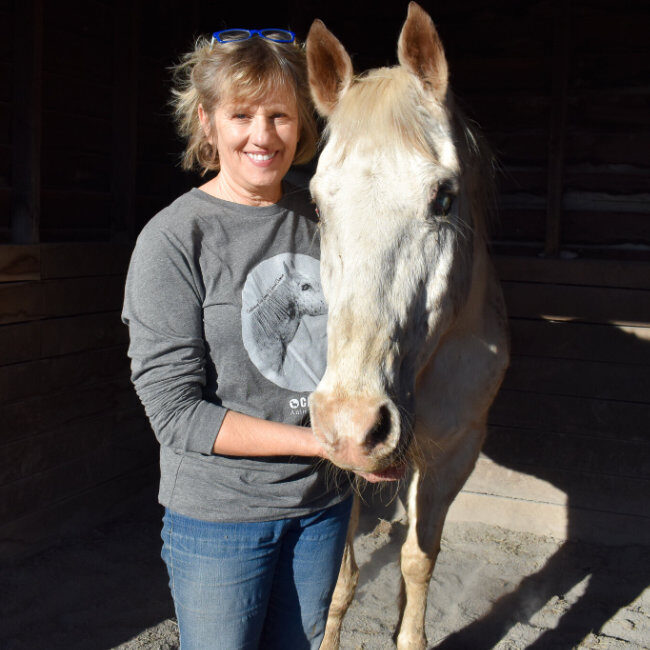 Kathy Stevens
Founder
Catskill Animal Sanctuary
_"I choose to believe in humanity's goodness, and in our capacity to be our best selves. It's the only way I can do this work."_
In 2001, after turning down an offer to lead a new charter high school, Kathy Stevens co-founded Catskill Animal Sanctuary, where her love of teaching, her belief that education has the power to transform, and her love of animals come together. One of the world's leading sanctuaries for farmed animals, Catskill has saved more than 5,000 non-human individuals through direct rescue — and exponentially more through programming that encourages humans to adopt veganism.
Kathy is the author of Where the Blind Horse Sings and Animal Camp, two critically and popularly acclaimed books about the work of Catskill Animal Sanctuary; she's also a contributor to books, podcasts and articles on animal sentience, animal rights and veganism.
Kathy takes her message of kindness to all beings to conferences and colleges across the U.S. and Canada and looks forward to transitioning from her Executive Director role to full-time "vision keeping," speaking and writing in support of the Sanctuary's urgent mission.
On weekends, you'll often find her on the grounds, either tagging along on tours or kissing pigs.