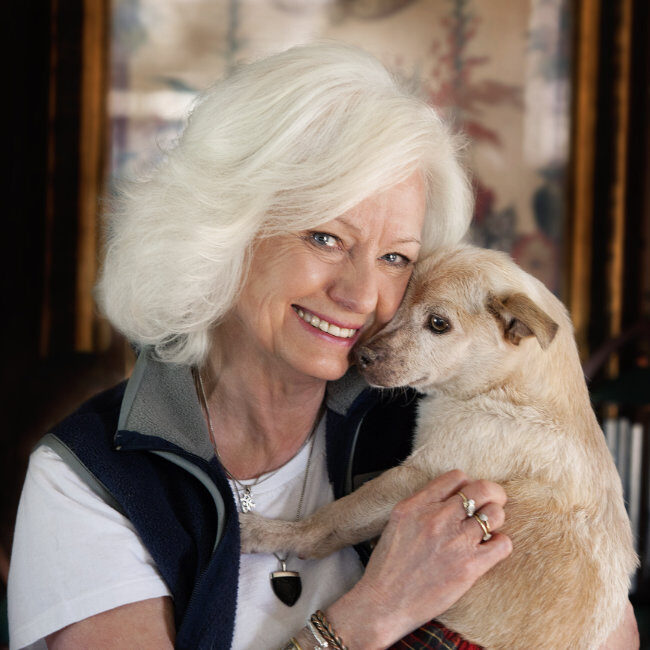 Gail Pope
President & Founder
Brighthaven
Gail Pope is the President and Founder of BrightHaven Center for Animal Rescue, Hospice and Holistic Education (www.brighthaven.org) in California, and for over 30 years she has helped senior and special needs animals on a journey of holistic healing, all the way through hospice care and transition.
Gail's work in the world of animal healthcare, hospice and natural dying is widely acclaimed. She has an international consultation practice (www.brighthaven.org/caregiver-resources-education/consultations/) and is contacted by many vets and animal caregivers regarding BrightHaven's natural methods and protocols. She is also one of four founding partners, instructors and mentors of the Animal Hospice Group (www.animalhospicegroup.com).
Gail has authored six books available on Amazon (www.amzn.to/3rQqUOa) addressing various aspects of animal hospice and caring for older animals. BrightHaven's comprehensive education program includes online self-paced courses about animal hospice (www.bit.ly/bright-online-learning).
Gail has proudly served on the SARA Board of Directors since October 2016. She is also a faculty member of Holistic Actions! for Companion Animals (www.holisticactions.com).