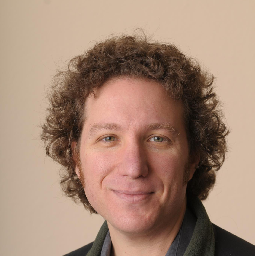 Dr. Gary Richter, M.S., D.V.M., C.V.C., C.V.A.
Integrative Veterinarian
Holistic Veterinary Care
Dr. Gary Richter is a graduate of the University of Florida with a B.S. in animal science, an M.S. in veterinary medical science, and a doctorate of veterinary medicine with honors. From 2002 to 2021, he was the owner and medical director of Montclair Veterinary Hospital in Oakland, California. He launched Holistic Veterinary Care in 2009, also in Oakland, California. Dr. Richter is certified in veterinary acupuncture as well as veterinary chiropractic and uses these therapies along with his veterinary medical education to achieve better outcomes for his patients.
Dr. Richter's animal hospitals have received more than 30 local and national awards, including Best Veterinary Hospital, Best Veterinarian, Best Canine Therapy Facility, and Best Alternative Medicine Provider. Dr. Richter was named one of the top ten veterinarians in the United States for 2012, and America's Favorite Veterinarian in 2015 by the American Veterinary Medical Foundation (AVMF). Dr. Richter also received The Holistic Practitioner of the Year Award from the American Holistic Veterinary Medical Association in 2019. For more information on Dr. Richter's work, as well as pet health resources to complement the book, please visit MyPetThrives.com.
Dr. Richter focuses on the integration of holistic and general practice veterinary medicine, regenerative medicine, as well as educating professionals and pet owners on the benefits of integrative care. The safe and effective use of medical cannabis in dogs and cats is central to both Dr. Richter's medical practice and educational outreach. By integrating medical cannabis with other conventional and alternative therapies, Dr. Richter has been able to improve the quality and quantity of life of pets living with medical conditions ranging from arthritis to inflammatory bowel disease to cancer.
Dr. Richter has written numerous articles for web based and print publications on various topics including strategies to integrate the use of medical cannabis into conventional medical therapies for pets. Additionally, he regularly provides continuing education lectures to veterinarians on the use of cannabis in animals. His book, "The Ultimate Pet Health Guide- Breakthrough Nutrition and Integrative Care for Dogs and Cats" was released in 2017 and includes an entire chapter on the use of cannabis for pets. Dr. Richter was named the 2019 Holistic Practitioner of the Year by the American Holistic Veterinary Medical Association, is currently the President of the American College of Veterinary Botanical Medicine. He is also a founding member and Co-President of the Veterinary Cannabis Society.
Learn more about Dr. Gary Richter here.